contents

CEO Message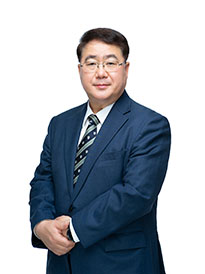 KDHEC will be the trusted business partner
which provides the best solution with innovative technology.
Having begun with technical support for district heating in new towns, KDHEC is providing the best engineering service to satisfy the customers in all technical services areas including the business consulting and feasibility study, design, construction management and construction supervision in cogeneration and district cooling/heating based on the extensive design experience and accumulated technical capability of past 27 years.
The countries all over the world are doing all they can to minimize the resource utilization and environmental pollution to solve the environmental crisis caused by climate change and energy crisis caused by resource depletion. Highly dependent on resource and emitting large amount of greenhouse gas, Korea is no exception, and the country proclaimed Low Carbon and Green Growth as the new national vision and joined the Green Race.
To be in step with the government policy, KDHEC intends to grow into the energy/environment specializing company contributing to the country's low carbon, green growth by designing high efficiency cogeneration power plants and integrated energy facilities using new & renewable energy based on its know-how accumulated over the years. Moreover, we will do our best to provide more value added services to our customers by developing the professional groups to be the core asset of engineering business through continuous professional development and new technology attainment.
KDHEC pledges to become the best business partner who completely satisfies various demands of its customers and gain customers trust with the best design quality.
Thank you.
Korea District Heating Engineering Co., Ltd.
CEO 황만영(Hwang, Man Young)